Rick Ross Cover Photoshoot for Inked Magazine
The Boss is Back or Rick Ross Cover Photoshoot for Inked Magazine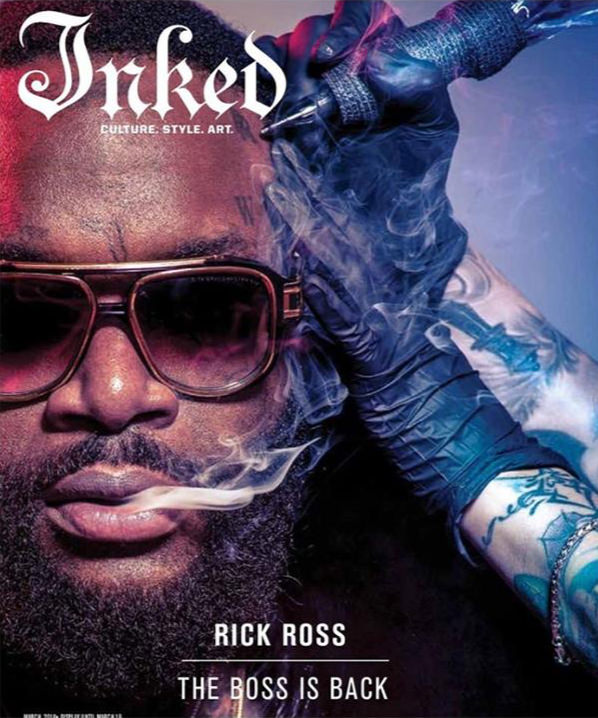 Rick Ross Cover Photoshoot for Inked Magazine. On a beautiful December day in Miami, during one of the busiest months of the year, we gathered at Carousel Studios in the Miami Design District on Saturday, December 7th. The occasion was a unique and exciting cover photo shoot for Inked Magazine, a publication that celebrates inked people and celebrities.
The focus of the interview was on Rick's tattoos, as he was getting a new one from his longtime tattoo artist, Lordgyn "Gino" Belizaire. Alongside Rick, we also had the pleasure of working with two gorgeous and renowned tattoo girls, TattooBaby and Sabrina Sawyers, who added an extra spark to the photo shoot.
During a 30-second break, I snapped a fantastic photo of Sabrina Sawyers, who looked stunning and alluring in her tattooed beauty. Overall, it was an unforgettable experience and a great opportunity to capture the essence of Inked Magazine's unique and vibrant culture.
Did I mention it was a crazy day? On my way to the studio, I had a tire blowout, which I had to change quickly because I had to rush to Fort Lauderdale for a wedding shoot after this. And that wasn't all – later that evening, we all met up again for a hip-hop party in Miami's Wynwood neighborhood that lasted until 3 am.
And to add to the craziness of that day, I even bumped into 2 Chainz at that hip-hop party in Wynwood. Little did I know that just a few months later, I would be booked to shoot his lavish wedding at the iconic Versace Mansion.
Despite the hectic day, the results of the Inked Magazine cover shoot were phenomenal, as seen on Instagram and in the March issue of the magazine. As a Miami-based photographer, it was a great achievement for me to have photographed two A-class celebrities in just two months. If you want to check out my cover photo shoot with Luis Fonsi, I've included a link to a blog post.
As a Miami-based photographer, I feel incredibly fortunate to have had the opportunity to work with such talented and high-profile celebrities. It's a testament to my dedication and passion for capturing unique and memorable photos, whether it's at a hip-hop star in the studio or a celebrity wedding. If you're interested in seeing some of my other celebrity photography, be sure to check out my website.
Additionally, you can watch a cool one-minute video from this Rick Ross Cover Photoshoot for Inked Magazine to see more behind-the-scenes action.
Check out some of the pictures from our photo shoot with the Boss himself, Rick Ross. I've included a few here for you to see, and I'd love to hear your thoughts in the comments below. Let me know which ones are your favorites!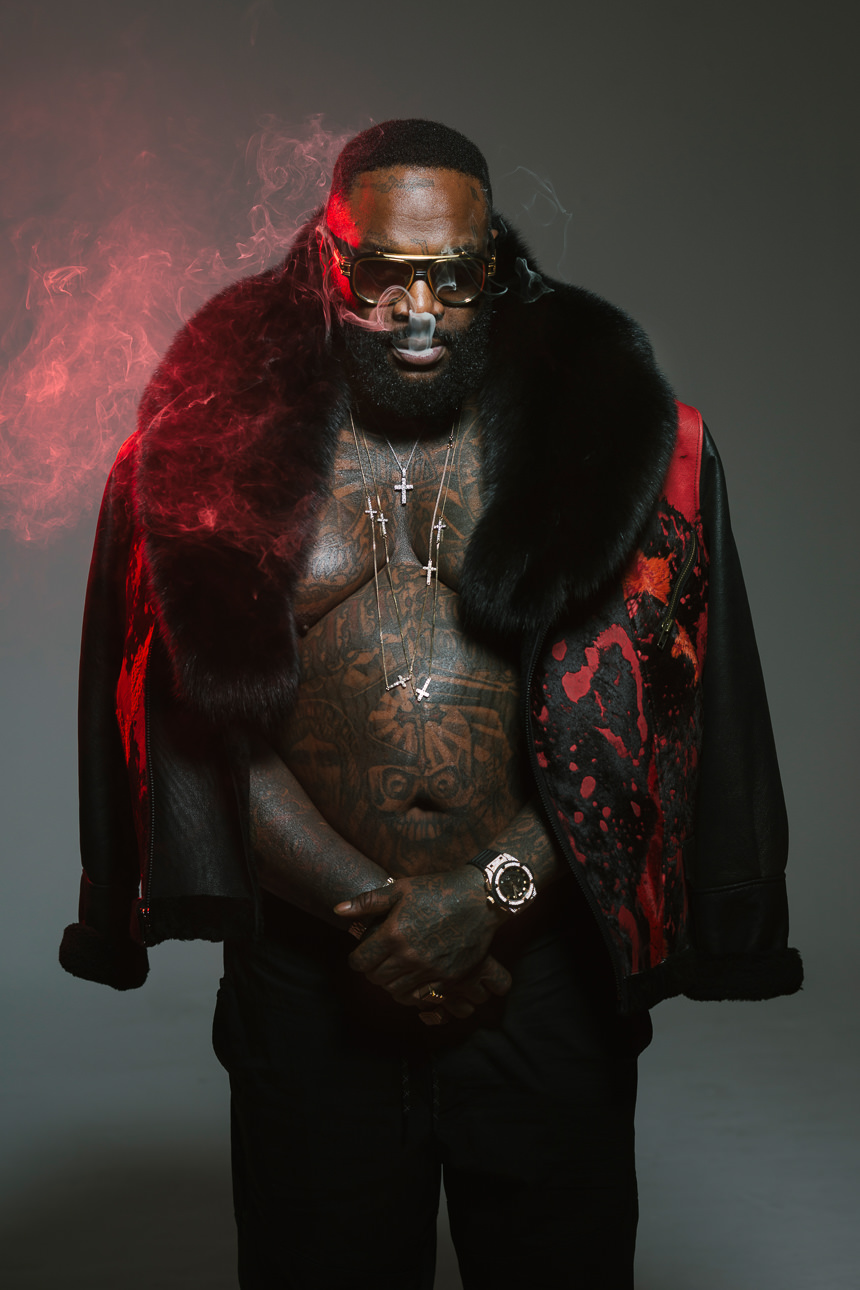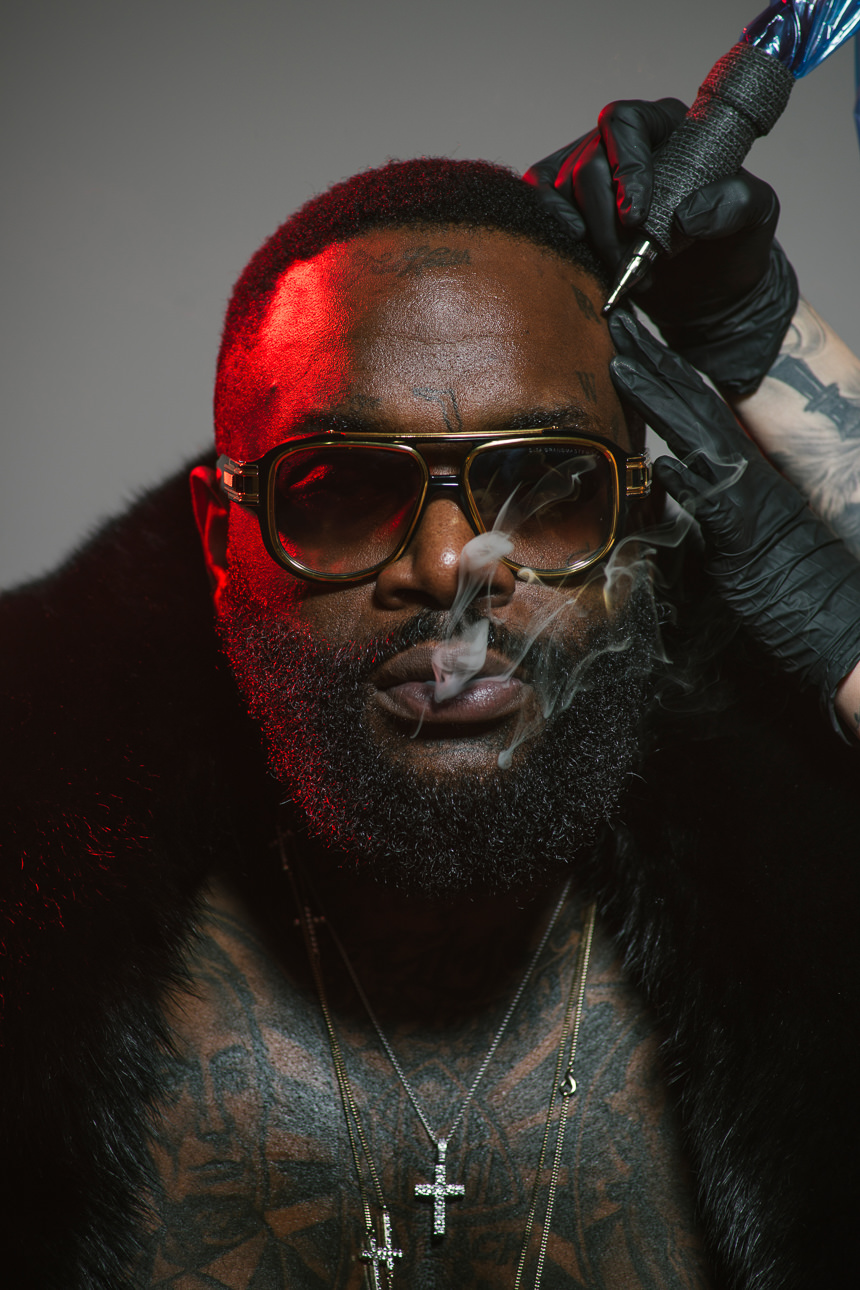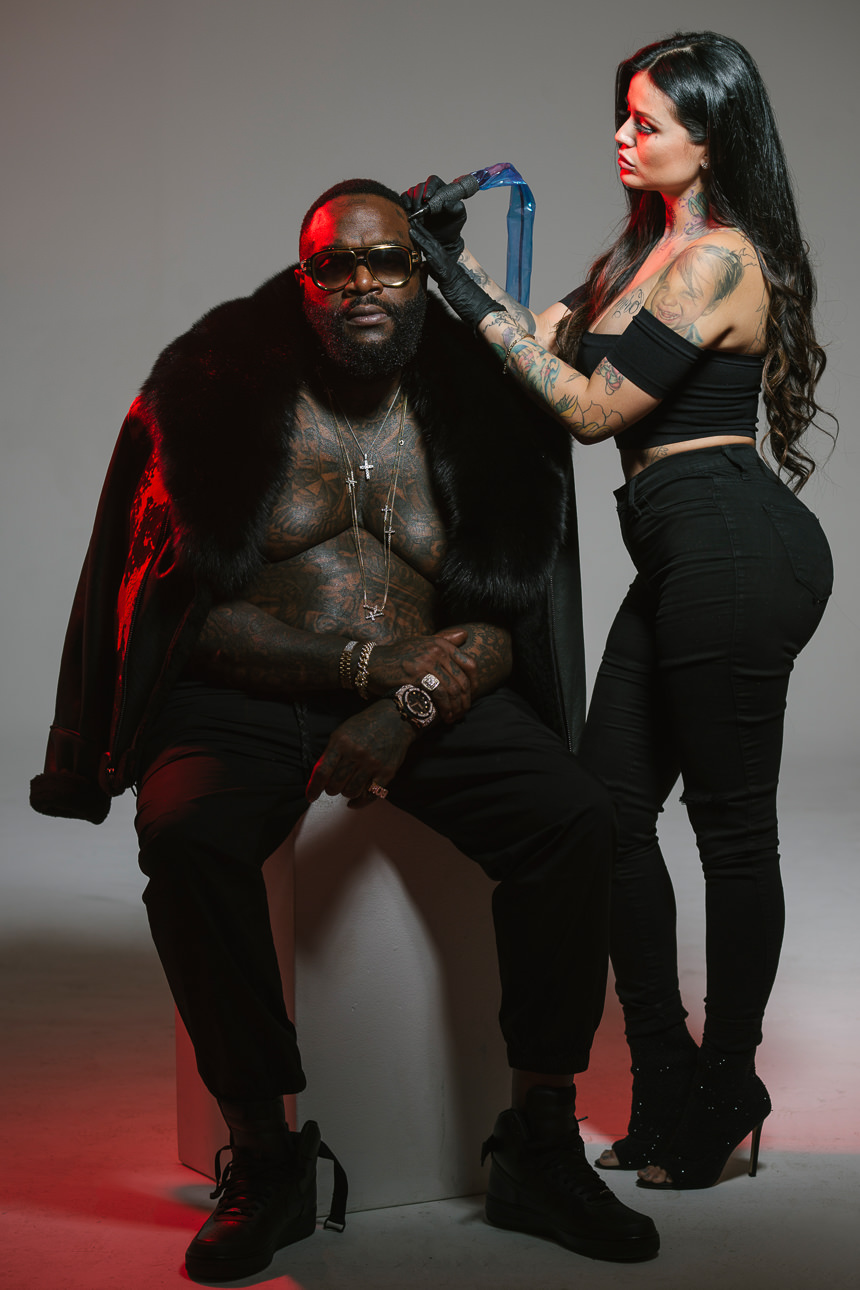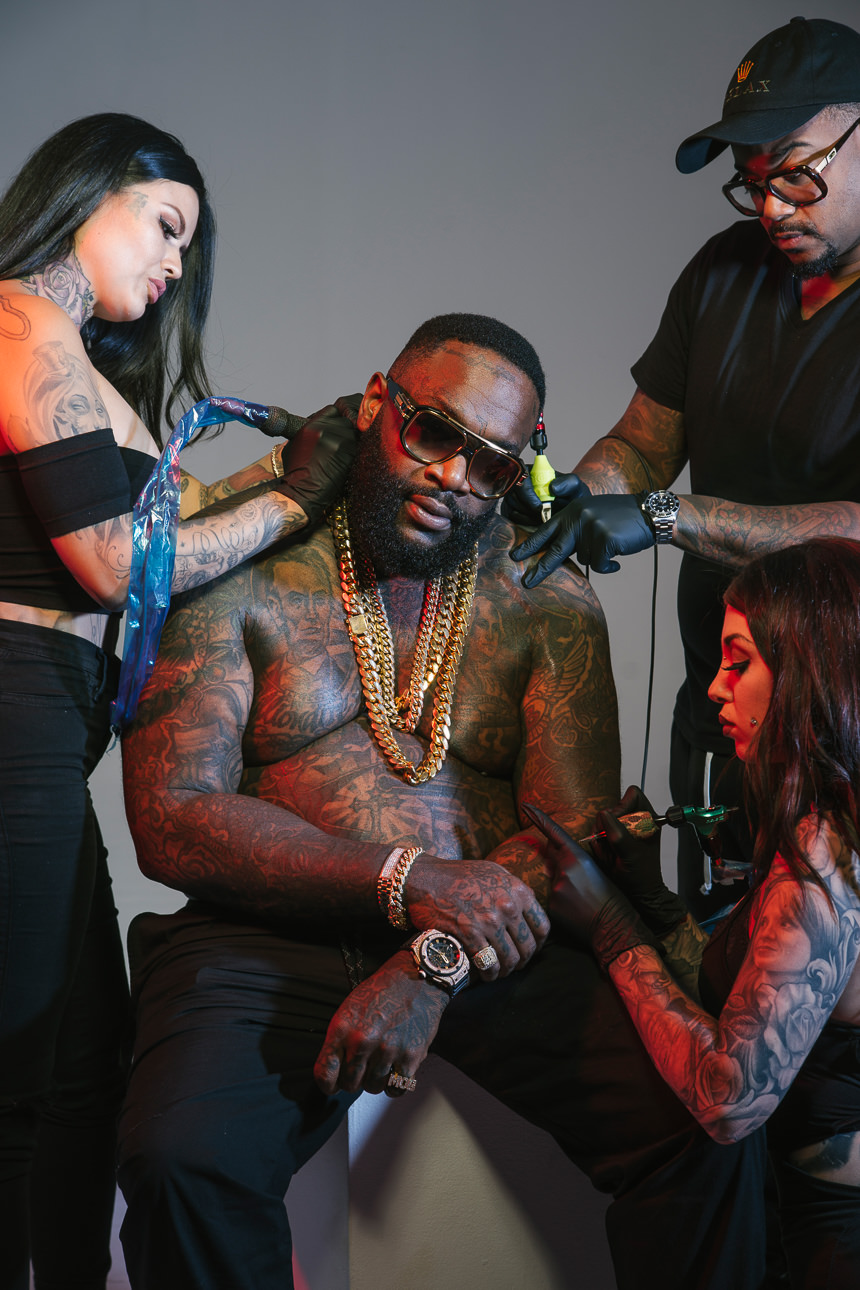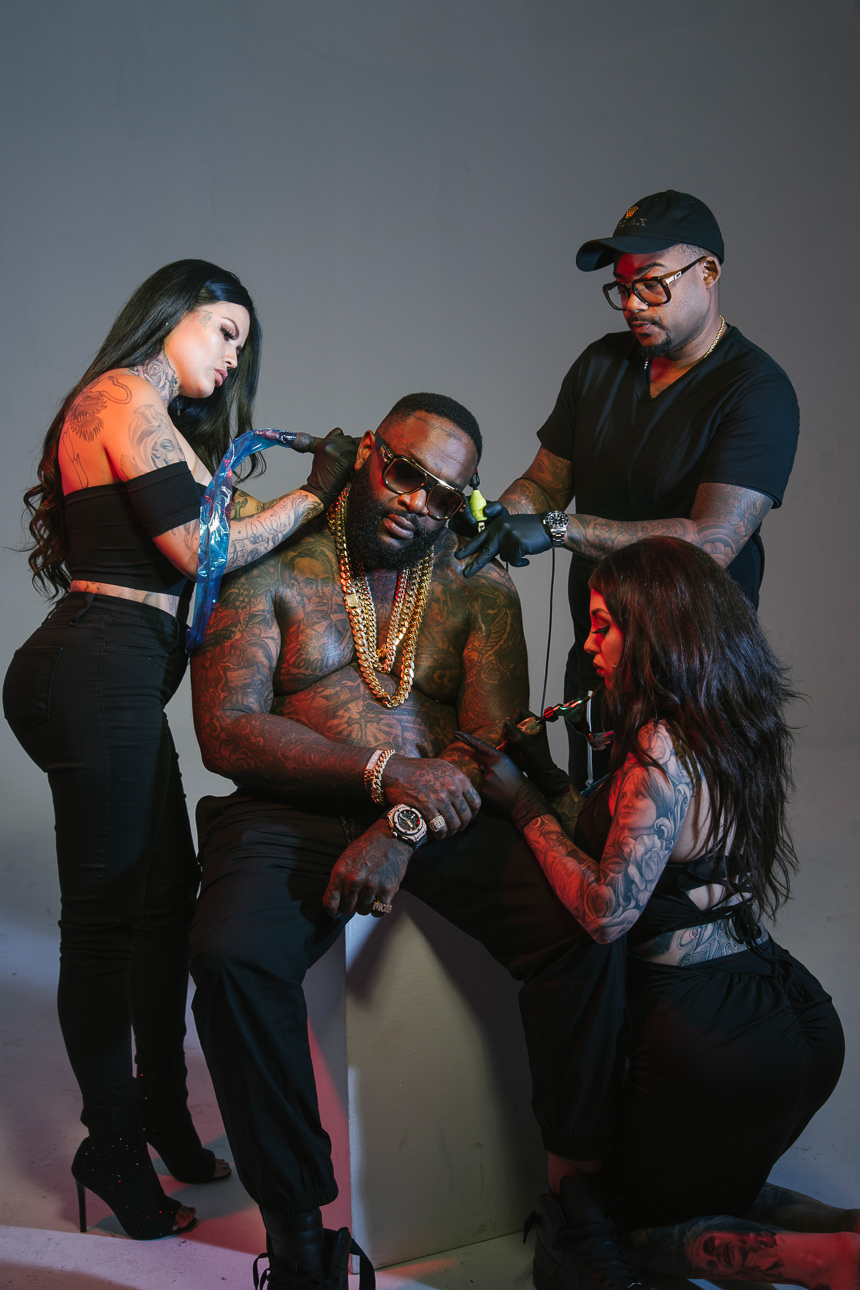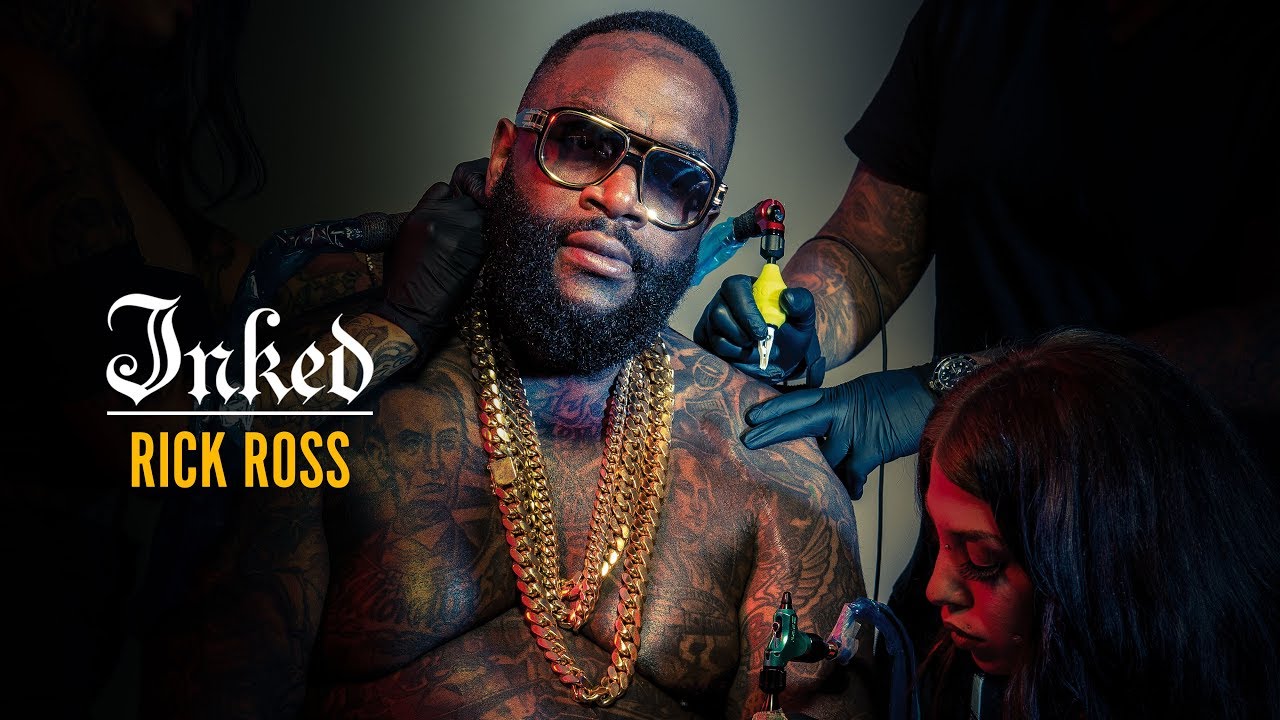 You can always find more photos in our galleries.
Freire Photography
Facebook | Pinterest | Twitter | Instagram | Blog
hello@freirephotography.com