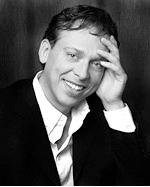 Jan Freire, whose work is known throughout Florida, has also served as a fashion and celebrity photographer since 1991. He is known to be one of Czechoslovakia's best photographers. His clients love him for his amazing work and warm personality.
Jan also specializes in wedding photography strategically basting and marketing his unique concepts under his current signature of Wedding Meets Fashion. Jan's impeccable services are delivered through the highest level of professionalism and his passion for photography, which always results in overall client satisfaction.
Jan also provides gorgeous portrait photography. Professional services include family photography, boudoir photos, engagement and bridal sessions, fashion and glamour photography, and also top real estate photography.
He LOVES to travel, anywhere & everywhere. Has visited over 30 countries & more than 100 cities and can't wait to see the rest of the world! He LOVES what he does, and works until he has captured your best photos. Let him take a picture of you, and he will give his soul to your photos!
---
Jan Freire začal profesionálne s fotografiou už v roku 1991, kedy fotil hlavne módu a celebrity pre časopisy. Neskôr začal robiť aj portréty a reklmanú fotografiu. Až po roku 2008 nafotil prvé svadby a v 2011 odišiel do Amerky, kde sa dostal medzi top 5% svadobných fotografov.
Fotil hlavne luxusné svadby, aj pre svetovo známe celebrity a jeho svadby môžete nájsť v najprestížnejších magazínoch ako je Vogue alebo People Magazine, ako aj všetkých časopisoch špecializovaných na luxusné svadby.
Okrem toho fotil veľa známych spevákov, vrátane Luisa Fonsiho (Despacito), či Rick Rossa. Nafotil aj celosvetovú kampaň pre SONY.
Dnes je Jan späť v Europe a môžete ho osloviť so všetkým, čo nájdete na tejto web stránke.
---
Local agents in Miami, Sarasota, NYC, Prague, Vienna.
Credits:
Commercials: Dior, Pioneer, SONY, BALDININI, ORIFLAME, GEOX, BEPON, Fashion TV, Kras-Haka, JK-optik, Hakl, BFD, Mega Model Miami, AVATAR Florida, SEMPRE Shoes, Nikki Beach, Cheeca Lodge, sushigami and many others.
Exhibitions: Bratislava/AUpark Oct 2007 (Slovak Celebrities fashion pictures against Anorexia)
magazines: Exclusive, PLAYBOY, Eva, East-Mag, Brejk, Kankan, Styl, Moda, Slovenka, modernaDorka, and others. Plus many agencies and celebrities.
Luxury destination wedding photographer in Europe – Love Me Photo