DJ MISS TARA – Miami Beach Photoshoot
I met Tara just a few months before leaving Miami to return to Europe, and I must say, she is one of the most remarkable individuals I have encountered during my 9 years here. I am now sharing my blog post about her as DJ Miss Tara.
Tara, better known as DJ Miss Tara, is a true force to be reckoned with in the music industry. Her impressive talent as a DJ, songwriter, and music producer has earned her multiple awards and international recognition.
With over a decade of experience in the music industry, DJ Miss Tara has established herself as a prominent figure in the world of electronic dance music. She has released numerous singles and albums, showcasing her versatile style and unique sound. Her music has captured the hearts of fans all around the world, and she has performed at various music festivals and events in Canada and beyond.
What sets DJ Miss Tara apart from the rest is her undeniable ability to connect with her audience through her high-energy DJ sets. Her performances are truly a sight to behold, as she brings her infectious energy to the stage and commands the attention of everyone in the room. She knows how to keep the crowd engaged and captivated from start to finish, creating an unforgettable experience for everyone in attendance.
In addition to her electrifying performances, DJ Miss Tara also hosts a weekly radio show called "PUNK Radio." The show features the latest and greatest in EDM and dance music, curated by DJ Miss Tara herself. Listeners tune in from all over the world to hear her expertly crafted playlists and to stay up-to-date on the latest trends in the music industry.
Overall, DJ Miss Tara is a true talent and a testament to the power of hard work and dedication. Her passion for music and her ability to connect with her fans have earned her a well-deserved place at the top of the industry. We can't wait to see what she has in store for us next!
Although I have always had a few favorite DJs, such as Stephane Pompognac and Igor Marijuan, Miss Tara has now cemented her place in my top 10. Not only is she a former model with an undeniable charm, but her taste in music is impeccable.
During our time together, we decided to collaborate on a few small photo sessions. Tara did her own makeup and hair, while I handled photography and dinner arrangements. And of course, I took care of the photography.
Without further ado, here are some of the pictures from our photo session. Please let me know your thoughts in the comments below this blog post.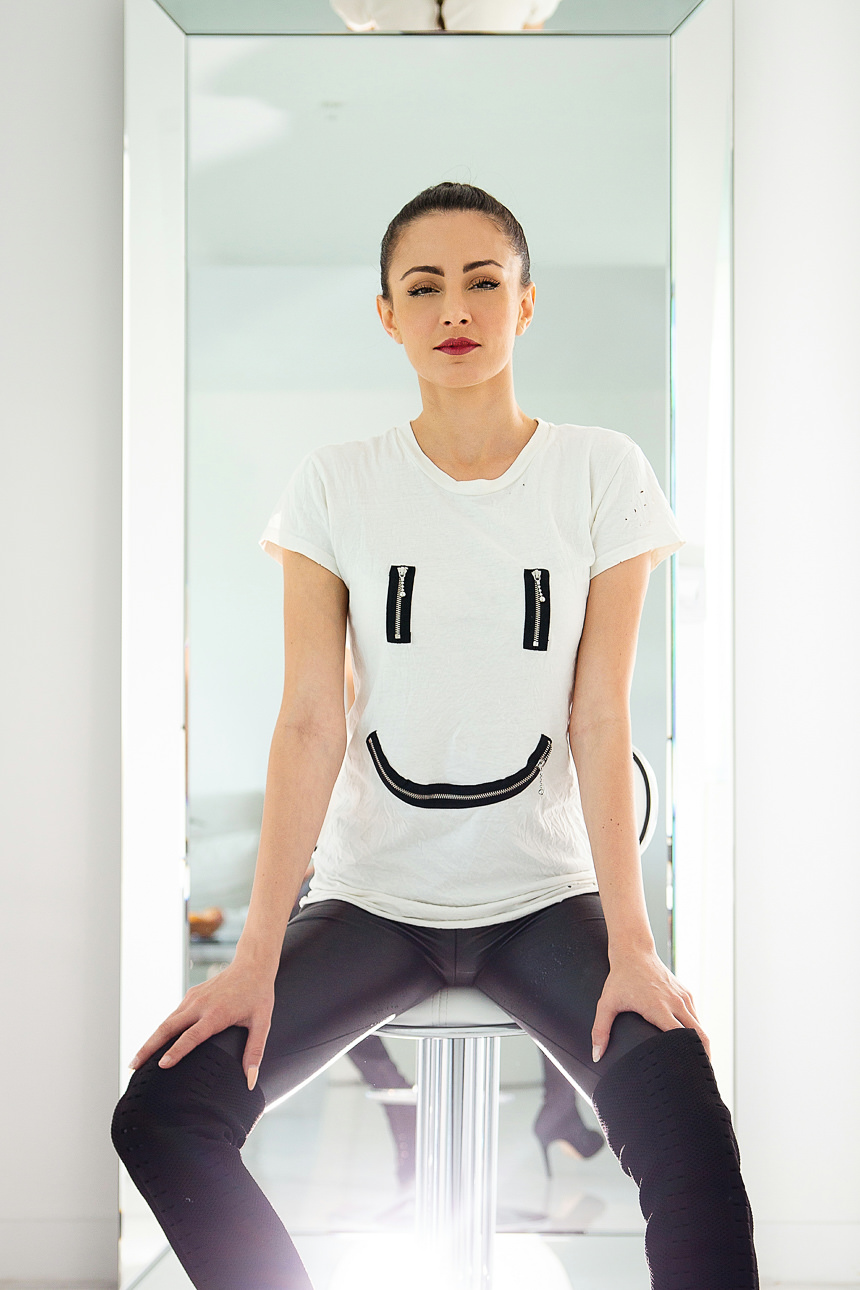 More about Tara: Canada-based house/EDM DJ Tara Mobayen (aka Miss Tara) tours her own brand of sexy house internationally, bringing together ideas from the fashion and music industries to create a vibrant atmosphere. Tara was originally born in Iran, where she was classically trained in piano from eight. Ten years later, she flew to Canada to study astrophysics, taking up a modeling career in the meantime. During a modeling shoot in Paris, Tara underwent painful surgery, after which she was informed she could not fly for a year; choosing to seize the moment, Tara took a year off to travel around Europe exclusively by train. During her travels, she made friends with several DJs, inspiring Tara to craft herself. She initially cut her teeth in Parisian clubs before heading back to Toronto, where she started producing her own tracks. With the contacts and experience she gained, she quickly began touring, and by 2016 had performed around South America and India alongside the likes of David Guetta, Dimitri Vegas, and Martin Garrix. The following year, in 2017, Tara released her debut album, Let's Live!
You can always find more photos in our galleries.
Freire Photography
hello@freirephotography.com