Electric Boyz promo shoot
The following days after our amazing photo shoot for Robo Opatovsky, I had our second promo photo shoot in New York. This time, it was for two young musicians who form the duo call Electric Boyz. The duo is made up of Peter Kiral from NewYork Virtuosi and piano guy Same Keyboards.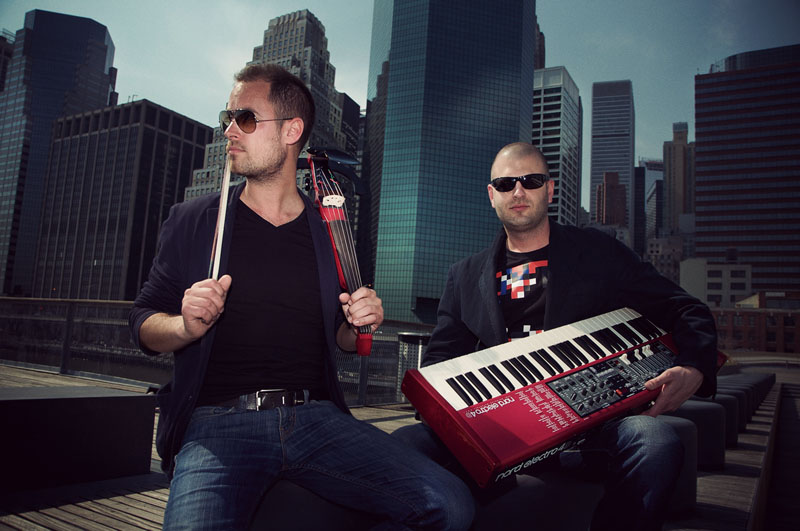 We took pictures at Pier 17 in the Manhattan Downtown. We got our second beautiful day so far in New Your after long 2013 winter. Our mood was creative, although in a rush. But I think the final image came out great. What do you think? Share your comments below.
Both pictures in our portfolio.
If you like our work and need some nice new pictures, let us know and contact us!
We cover all of Florida, Charleston, and New York.
Make sure you also visit our Wedding Meets Fashion web page and our wedding photography blog.
Freire Photography
Facebook | Pinterest | Twitter | Photo Blog
jan@freirephotography.com
954.604.7669