Robo Opatovský – New York
SK / ENG
Bol asi prvý krásny deň v New Yorku, ešte stále niečo medzi zimou a jarou. Prvý skutočne teplý deň … možno len preto, že som si vzal slnko z Miami so sebou. Ale vážne to tak vyzeralo a hneď ako sme skončili posledné fotenie na tretí deň, začala opäť silná búrka a ešte som musel čakať 4 hodiny na odlet. Ale vráťme sa k tomuto cool foteniu.
Môj dobrý kamarát Robo Opatovský, ktorý je na Slovensku populárny spevák, strávil 10 dní v New Yorku a potreboval nové propagačné fotky. Zavolal mi a dohodli sme sa, že 9. apríla zorganizujeme skvelé fotenie. Ako ja poznám Roba, on proste patrí do New Yorku, takže som bol rád, že som ho zachytil presne v tomto meste.
Rozhodol som sa urobiť niečo uprostred všetkých tých áut, ľudí a ulíc, ktoré sú pre Big Apple také typické. Bol to krásny deň, ale skutočne ťažký. Začali sme na legendárnej piatej avenue a urobili sme pešo viac ako 10 míľ. A skončili sme takmer o polnoci s niekoľkými cool nočnými zábermi. Som rád, že teraz už môžete vidieť aj výsledok. Dajte mi vedieť, ako sa vám páči v komentoch pod blogom.
Robo je jedna z mnoha celebrít alebo známych osobností, ktoré som fotil na Slovensku alebo v Čechách. Ak chcete vidieť ako som nafotil celosvetové celebrity, klikni sem.
---
Beautiful Day in New York. Something between winter and spring already. First really warm day… only because I took the sun from Miami. No, but truly, I had to take the sun back with me, and right after I finish my last photoshoot big storm comes over New York and I was stocked in the airport for 4 hours! Let's get back to this photo session.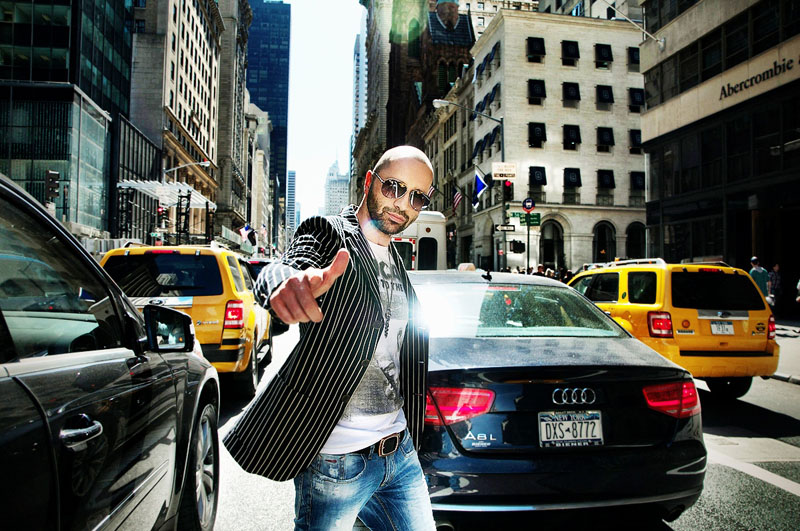 My good friend Robo Opatovsky which is a popular singer in Slovakia spent 10 days in New York and needed some new promotional pictures. He gave me a call and we agreed to set up a cool photo session on April 9th. As I know Robo, he belongs to New York so I was glad to capture him exactly in this city. I decided to do some stuff in the middle of all that cars, people, and streets which is so typical for Big Apple. It has been a beautiful day, but really hard. We made 10 miles maybe by walk. And finished close to midnight with some cool night pictures. So now you can see the result. And shoot us some comments.
And some night stuff on Broadway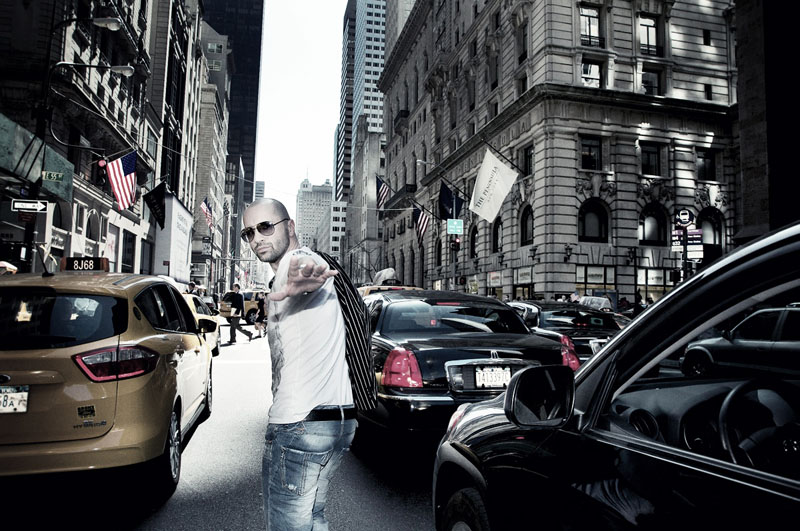 Robo Opatovsky in New York. I hope you like it, guys. More pictures in our galleries.
If you also need some promotional portraits, visit my website and contact us!

Freire Photography – Bratislava
Facebook | Pinterest | Twitter
hello@freirephotography.com