DJ Draven :: STATE OF DRAVEN ::
"State of Draven" now has a new governor in our sunshine community. Cameras of Freire Photography were shining flashes all over Miami's Art District during this photo session with DJ Draven.
Draven separates himself from other Club DJs by his inimitable fusion of genres that creates a new, invigorating and exciting sound. What started as a fun-loving fling has evolved into a passionate and committed love affair with music entertainment.
Draven's flourishing career began with an interest in a variety of music genres, particularly Top 40, progressive and trance music. Eventually Tech House music became his favorite, and over time, he developed his own skillful, highly-charged and immutable style.
Draven complimented his love and interest in music by studying Recording & Arts Engineering at Full Sail University. With time and dedication to his craft, he honed his skills at the turntable and developed his own unique style.
His talent and commitment will not go unnoticed so be prepared to witness the new form of entertainment your highly valued entertainment destination.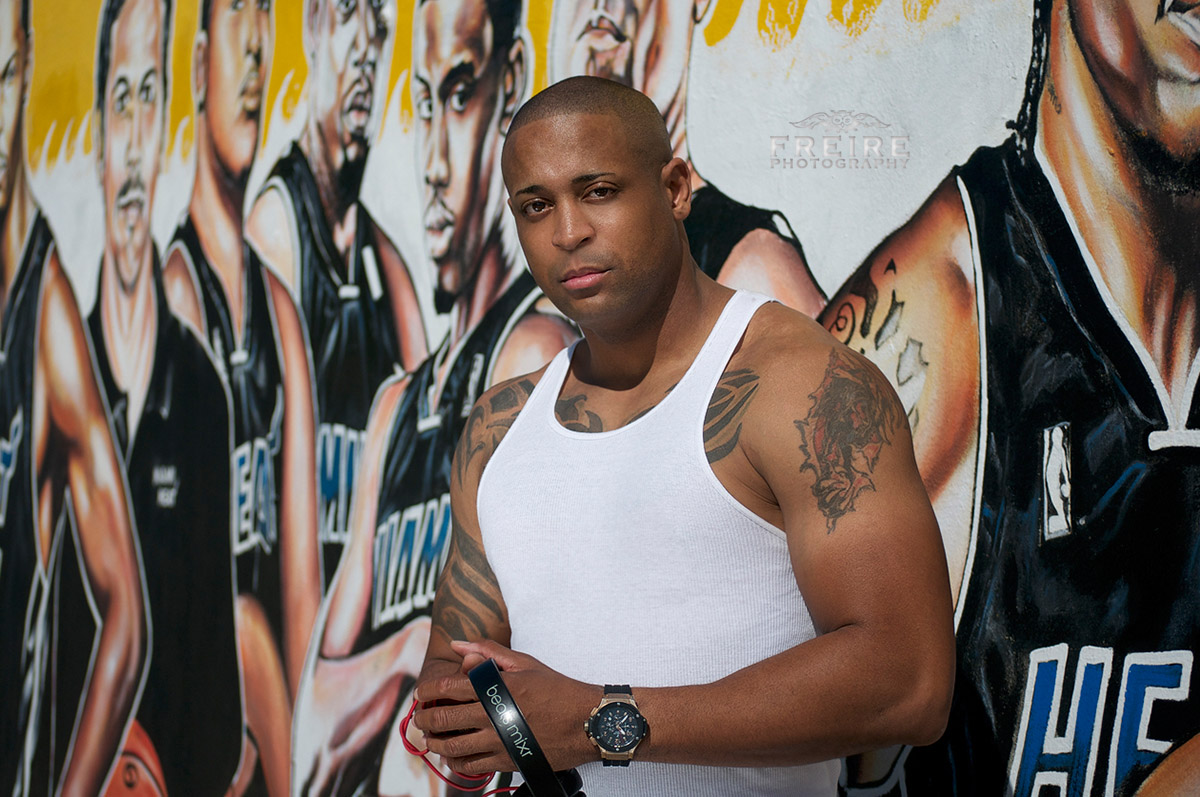 Miami Photographer
Freire Photography web page
Facebook | Pinterest | Twitter | Blog
jan@freirephotography.com
954.604.7669