We continue on our Côte d'Azur trip from french borders and beautiful small town Roquebrune-Cap-Martin and we heading to Monaco. Our room at Éze castle will be prepared at 2pm, so we have some time and we decide to spend it in Monaco. Monaco is actually just beneath the Éze by the sea.
Monte-Carlo (Monaco) is most glamorous city in Côte d'Azur. It's small but really rich, full of high fashion, fancy cars and huge yachts. We were lucky. In Monaco was just Yacht Show with hundreds of most gorgeous yachts from whole around the world. We really enjoyed this view and it continuos for few next days.
The most known building in town is for sure The Casino de Monte-Carlo. It's amazing building. Just across the street is on of the most glamorous hotel of the world Hôtel de Paris. Behind the Casino is a beautiful garden ending with amazing view to the port through famous Fairmont Hotel.
Fairmont Hotel is really huge and at the top is big terrace roof. There is also restaurant with this amazing view.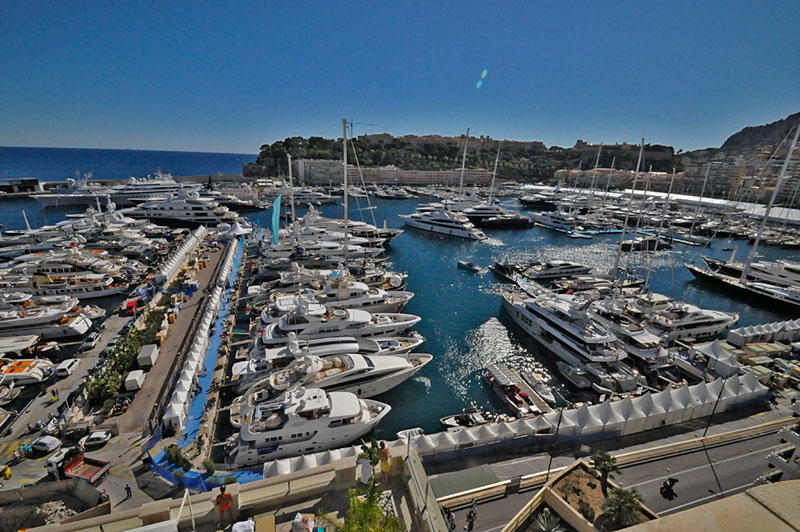 Beneath hotel Fairmont is the port. You can imagine how full was this port during the Monaco yacht show.
Monaco is situated uphill. Full of curvy streets. We really love this small glamorous pearl!