I hope You like our Christmas Card with the 2 Playmates of the Year guys!
There is me, Playmate of the Year Alex Kotvanova and Playmate of the Year Andrea Jarova.
---
We are thrilled to hear that you have received our Christmas Card featuring two of our Playmates of the Year – Alex Kotvanova and Andrea Jarova. As fellow lovers of glamour, beauty, and sensuality, we hope that our card was able to bring a smile to your face and brighten up your day.
Our photo session services are available for anyone who wishes to experience the excitement and luxury of a personalized photoshoot. Whether you are seeking a 007-themed session or one that captures the essence of Playboy and the iconic bunnies, we are equipped to provide you with a wide variety of themes that will cater to your individual preferences.
We even can book models for you. For example, our friends, Playmates of the Year, Alex and Andrea, are highly skilled and experienced models who know how to bring out the best in each photo they take. With their charm, elegance, and beauty, they will be able to create stunning images that will leave you mesmerized.
So, if you are interested in booking a photo session with us, we encourage you to call us today and take the first step towards capturing your own glamorous and unforgettable moments. From glamour to high fashion, we are confident that we can create a photoshoot that is tailored to your specific needs and desires. Let us help you make your vision a reality!
If you like it guys, you better call us today and order your own photo session!
We can provide you with wide variety of all themes… like 007, Playboy, glamour or high fashion session.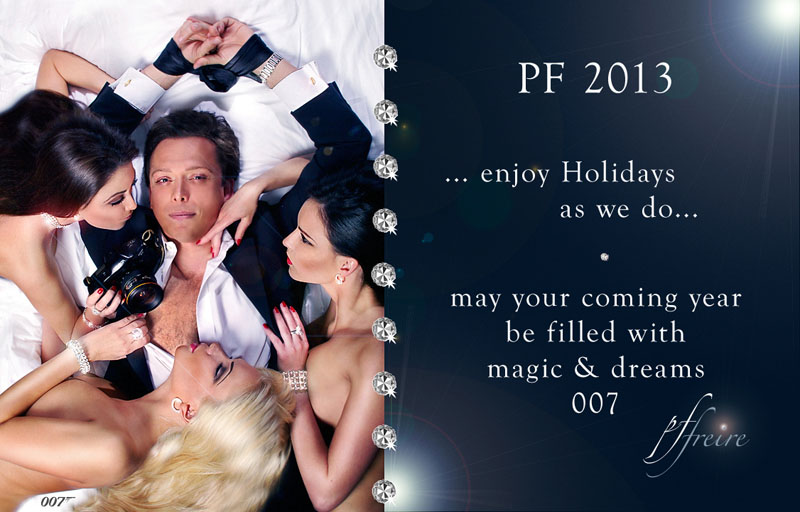 main Freire Photography website
Facebook | Pinterest | Twitter | Blog
inquire@freirephotography.com